Chiropractic care is an important aspect of holistic healthcare that focuses on the relationship between the structure of the body, particularly the spine, and the function of the nervous system.
By addressing issues with the spine and nervous system, chiropractors help to alleviate pain, improve function, and promote healing throughout the body. This is done through manual adjustments and/or manipulation of the spine, as well as through providing advice on lifestyle changes, exercise, and rehabilitation.
The holistic approach of chiropractic care means that practitioners take into account the entire person, rather than just treating specific symptoms. This includes considering the patient's overall physical, emotional, and social well-being, in addition to the patient's specific health concerns.
By taking a holistic approach, chiropractors are able to provide a more comprehensive and effective form of healthcare that can lead to improved overall health and well-being.
We now offer professional chiropractor care at our downtown Ocala location.
Someone's Been Talking About Us
How People In Ocala Rate Our Chiropractor Services
Schedule Your Ocala Chiropractic Adjustment Online
Follow Up
10 Minutes
Chiropractic adjustments as medically determined and needed. Time of service discount applied.
$65
Initial Consultation
20 Minutes
New Patient examination and treatment. This includes a complete orthopedic and neurologic evaluation to determine the need and expected outcome of the chiropractic adjustment. Chiropractic adjustments as medically determined and needed. Time of service discount applied.
$125
Assisted Stretching
10 Minutes
Dr. Gold, Stretches the lumbar spine and hip using 6 different stretches. With the goal to improve range of motion and pain free performance.
$65
Join Dr. Gold for One of the Most Effective Alternative Treatments
Robert L Gold D.C., patient-centered approach to Chiropractic care planning is a testament to his deep compassion for those he treats.
With over 16 years of experience in treating injuries resulting from accidents, he has developed a keen understanding of the physical and emotional toll that such events can have on individuals and their families.
Dr. Gold's personalized treatment plans are tailored to meet the unique needs of each patient, and he listens intently to their concerns to provide the best possible care.
His warm and welcoming demeanor creates a safe space for patients to feel heard and supported during their recovery process. Through his dedication to excellence, Dr. Gold has earned the respect and trust of his patients, making him a valued member of the healthcare community.
What Conditions Can a Chiropractor Help With?
Chiropractors specialize in the diagnosis and treatment of neuromuscular disorders, particularly those related to the spine. They can help alleviate pain and improve function in conditions such as back pain, neck pain, headaches, sciatica, herniated discs, and more. They also help to improve overall health and well-being by addressing issues with the nervous system.
What Should I Expect During My First Visit to a Chiropractor?
During your first visit, the chiropractor will take a detailed medical history and conduct a physical examination. They may also take x-rays or other imaging to help with diagnosis. Once the examination is complete, the chiropractor will discuss their findings with you and develop a treatment plan.
This may include adjustments and/or manipulations of the spine, as well as advice on lifestyle changes, exercise, and rehabilitation.
Are Chiropractic Adjustments Safe?
Chiropractic adjustments are generally considered safe when performed by a trained and licensed chiropractor. As with any healthcare procedure, there is always a small risk of complications, but these are generally rare.
Patients may experience some mild discomfort after an adjustment, but this should subside within a day or two. If you have any concerns, it's best to talk to your chiropractor.
How Often Should I Visit a Chiropractor?
The frequency of visits will depend on your individual condition and treatment plan. Some people may need to visit a chiropractor regularly to manage a chronic condition, while others may only need to visit occasionally to address specific issues.
Your chiropractor will be able to advise you on how often you should schedule appointments.
Can I See a Chiropractor Instead of a Medical Doctor?
Chiropractors are healthcare professionals who are trained to diagnose and treat neuromuscular disorders, particularly those related to the spine. They work in collaboration with other healthcare providers to provide comprehensive care. If you have a medical condition that requires a medical doctor's attention, your chiropractor will refer you to the appropriate provider.
To minimize the chance of any of the above risks, be sure to always use a trained professional.
Browse Our Award Winning Holistic Wellness Services
Every treatment is specifically designed to offer a unique experience, using powerful massage sequences, acupuncture, organic skincare services, yoga and the most potent holistic alternative therapies available in the world today.
See for yourself why we've been voted Ocala's Best of the Best for four years straight.
Massage & Day Spa Addon Services
Our award-winning addons can be purchased at checkout with any massage or day spa service. Some of our best-selling addons include:
Gua Sha Facial
Organic Eye Pillow
LED Anti-Aging Phototherapy
PEMF Therapy
Salt Foot Scrub & Hot Towel Wrap
Hot Towel Wrap
Aromatherapy
Foot Massage
Aromatherapy Scalp Massage
Kansa Wand Massage
Scalp Massage
Pamper your loved ones with the gift of health & wellness.
For family, friends or employees this is a lovely way to introduce someone to the benefits of massage, or just to help them get some much-needed relaxation as well as a great way to show your gratitude.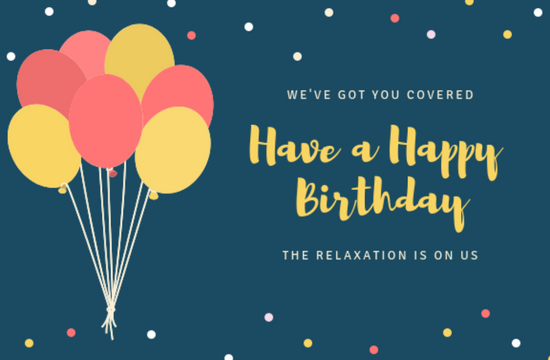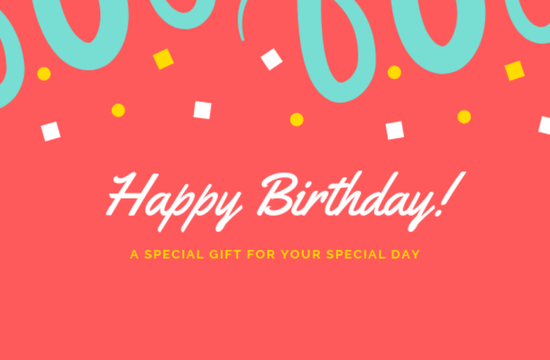 Sometimes, we just know a great offer when we see it.
We're talking about an introductory 60-minute massage for only $1/minute and an amazing price on our best-selling Be Well Signature Massage.
Indulge yourself, or someone you care about
Introductory Facial
30 Minutes
Introductory Special allowing new clients to treat themself to a refreshing customized facial designed to complement their skin.
$65
Introductory Massage
60 Minutes
Introductory Special allowing new clients to treat themself to a relaxing & therapeutic massage.
$60
Be Well Signature Massage
60 Minutes
In-house signature massage that uses therapeutic touch, along with our therapist vast array of knowledge of the healing arts.
$100